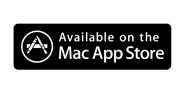 Platform:OS X
Last updated: December 19th 2012
Version: 2.0.9
[Click for bigger picture]
[Click for settings]
What is new (2.0.9)
Fixed bug in preferences, sometimes preventing startup or even crash
Works on multiple displays
More snow flakes: 500 (was 100)
Snow will only accumulate on lowest screen when monitors are stacked
Now works well with second display to the right of the main screen too.
Startup problems
If iSnow does not startup or crashes at startup: hold down the option-key while starting the application.
This will reset the preferences. Please contact me if you cannot resolve this.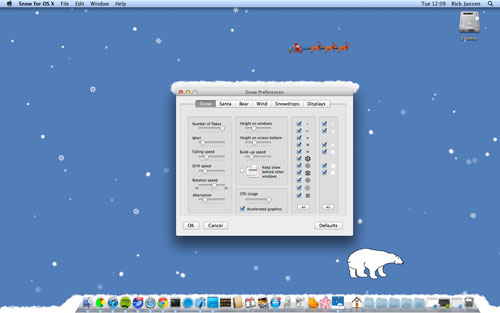 [Click for bigger picture] [Click for settings]