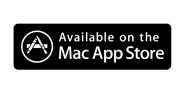 Platform: macOS / OS X
Last updated: November 18th 2019
Version: 2.2.1
[Click for bigger picture]
[Click for settings]
What is new (2.2.1)
Sinterklaas has arrived!
Optionally fallen snow on the screen bottom is not wiped by windows over it.
What is new (2.2.0)
Smoother movement
More snowflakes
Sinterklaas has arrived
Startup problems
If iSnow does not startup or crashes at startup: hold down the option-key while starting the application.
This will reset the preferences. Please contact me if you cannot resolve this.
Multiple monitors
To have snow on multiple monitors you need to have the checkbox in System Preferences -> Mission Control -> Displays have separate spaces OFF: